Meet Our Team of Dedicated
Pet Care Professionals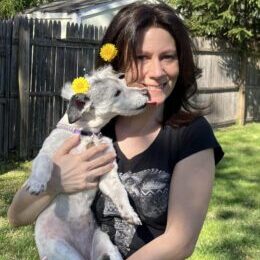 Christina Ranaldi
Owner
Hello, my name is Christina, I am the owner of The Scruffy Puppy.
I live in Hazlet, NJ.
I have loved animals all my life and have devoted many years to caring for pets, from horses to hamsters.
I have experience with many dog breeds, from tiny fluff balls to larger "bully breeds." I love them all.
I've worked as a groomer for many years and gained invaluable experience dealing with animals. In my early years, I had a horse and worked on various horse farms. I currently have 1 pup Cupcake, whom I love dearly. I love being around animals because they make me happy.
I have a wonderful staff of dedicated, pet-loving professionals. We are fully insured and want to provide professional yet personal care for your pets. Let us help you give them the care and attention they need when you can't be there.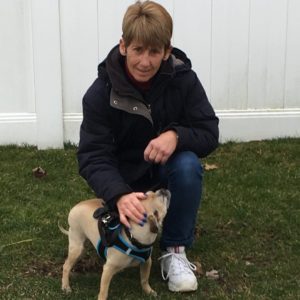 Nancy Topolewski
Dog Walker / Pet Sitter
If you're looking for someone to look in on your pets while you're away, I'd be happy to help.
I have always had a dog(s) in my home; they complete the family.
I am often seen walking with my Spencer.
I like walking dogs for the exercise it gives us both.
If your pup needs some TLC, potty breaks, or a walk, ask for me, Nancy.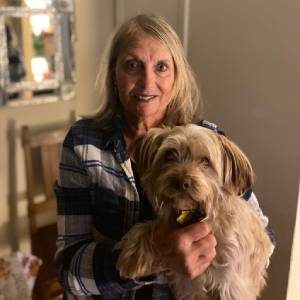 Susan
Dog Walker / Pet Sitter
This is my rescue pup, Gracie. What can I say?
"All animals are great," I love them.
I love the experience with all the guys and girls I take care of through The Scruffy Puppy.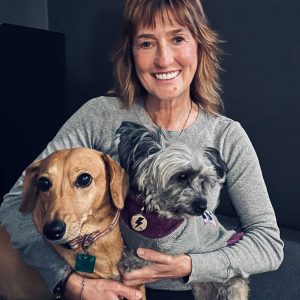 Susie
Pet Sitter
Hi, I'm Susie, a lifelong lover of all living things. I've owned and cared for animals of all species & sizes. My current pets are two rescue dogs from Puerto Rico, a cockatiel, a gecko & poison dart frogs.
Pets are part of the family, and your babies will be cared for and loved as if they were my own.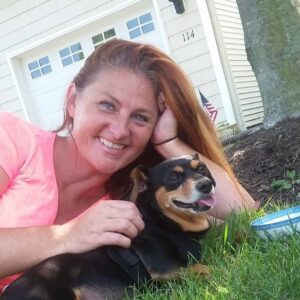 Suzanne
Dog Walker / Pet Sitter
Hi my name is Suzanne. I am an avid animal lover. I have been lucky to have had a dog in my family for most of my life and now i'm the proud momma of a rescue cat for the last 12 years. I love spending time with animals. I have been a dog walker/boarder for the past 7 years. Prior to that I ran an aftercare program in an elementary school becoming a second mom to many. I am very reliable and trustworthy. I will reinforce any specific commands you may use with your dog (stop and heeling at each corner...) A happy and safe pup is my objective.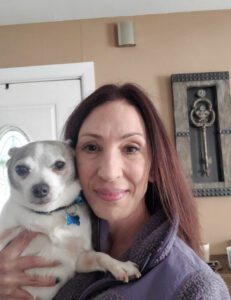 Lauren
Dog Walker / Pet Sitter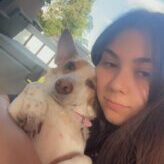 Maria
Dog Walker / Pet Sitter
Hi, my name is Maria. I grew up with The Scruffy Puppy!!! Always having dogs in our care, this became just part of my everyday life. I enjoy working with all animals, big and small. I look forward to caring for your pets while you are at work or on vacation. I will always treat them as if they were my own. Thank you!